Chemotherapy
---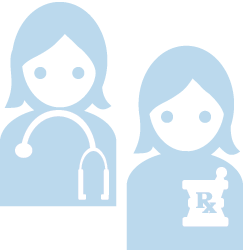 Chemotherapy is one type of treatment for cancer. Specific types of chemotherapy can be safely and effectively given in your home. This may decrease the amount of time you would have to spend in the hospital or clinic. Chemotherapy works by interfering with the ability of cancerous cells to grow and reproduce.

Chemotherapy can be given in a variety of ways. Most often, it is infused into the bloodstream through an intravenous catheter placed in a large vein whose tip is close to the heart. Continuous chemotherapy is given via a small ambulatory pump to make sure the correct amount is infused over a specified period of time. The length and frequency of your therapy depends on your condition and how your body responds to the therapy.

Your Nation's Infusion at Home nurse and pharmacist will provide all instructions necessary regarding infusion techniques and procedures to maximize independence and minimize interference in your normal daily activities.