Intravenous Immunoglobulin
---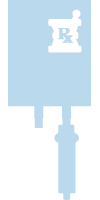 Intravenous Immunoglobulin (IVIG) therapy is ordered by a physician when the patient's body does not produce enough of its own or a temporary boost in immunoglobulin is helpful in treating a specific disease. IVIG therapy helps the body fight infection and helps control the symptoms of many chronic diseases. IVIG is commonly used in the treatment of the following disease conditions: Thrombocytopenia (ITP), Kawasaki Syndrome, Chronic Lymphocytic Leukemia (CLL), Bone Marrow Transplants (BMT), Gullian-Barre Syndrome, Chronic Inflammatory Polyneuropathy (CIDP), Myasthenia Gravis, Multiple Sclerosis, Dermatomyositis, Common Variable Immune Deficiency (CVID), Hypogammaglobulinemia, and Multifocal Motor Neuropathy.
Nation's Infusion at Home, LLC's IVIG clinical program targets each patient individually. Two comprehensive assessments are performed prior to the administration of IVIG:
The Nursing Patient Assessment/Care Plan and,
The Pharmacy Patient Assessment and Product Selection Tool.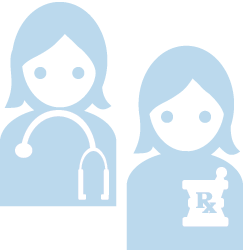 Each of these assessments is utilized in a collaborative approach for the NHI clinical team to identify and screen for any adverse effects from the therapy and will document patient satisfaction, compliance and response to therapy.
The NHI RN will administer the immune globulin and monitor patient vital signs and assess for any adverse reactions. These tools are also utilized to provide patient education and recommend to the ordering physician appropriate pre-IVIG medications, e.g. Hydration, Acetaminophen, Diphenhydramine and/or Hydrocortisone.
There are several adverse effects that may occur during an IVIG infusion. Some patients may develop headache, chills and ache during the infusion. Some patients will experience fatigue, fever or nausea that may persist up to 24-48 hours after the infusion. Some patients may experience severe migraine headaches, aseptic meningitis, fever and skin reactions. To assess and monitor for the above side effects, each NHI IVIG patient is assessed post infusion by an NHI RN, PSR and/or RPh. Thromboembolictic events (cardiac, pulmonary or cerebral) may occur during the infusion, immediately post-infusion (less than 24 hours), or between infusions (greater than 24 hours).