Lyme Disease
---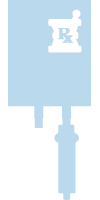 Home Infusion is receiving individualized, necessary treatment, and intravenous medications in the comfort of your home. It allows for people to get back home to their families while still allowing them to have the intravenous therapies that they may need to treat their Lyme Disease.

We also provide individualized nursing care specialized to the Lyme Disease patients' home care needs which can allow family members to be involved with care. When you are in the hospital you are limited to what you can do. In your home you not only regain your independence but your privacy. The convenience of at home treatments allows you the freedom to get back into your daily routine with minimal interruptions.
Nations' Infusion at Home specializes in high-tech home infusion Lyme Disease treatments and has been treating patients in the comfort and safety of their homes since 2006. As an industry leader, we remain focused on delivering the highest quality of care using the latest technology in home infusion treatments.