Antimicrobial
---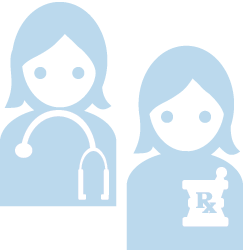 Antimicrobial therapy is designed to kill or stop the growth of certain bacteria or living microorganisms that are called germs. Germs can cause a variety of infections. By killing germs, antimicrobials help stop serious infections. Then your body's own defenses are able to take over, eradicate the infection and keep you healthy.

Antimicrobial therapy is widely practiced for short-term as well as long-term infections. Antimicrobial therapy provides medication through an intravenous catheter into your bloodstream. When you are receiving your antimicrobial therapy your intravenous catheter will be attached to a set of tubing that is connected to a container of medicine. The length and frequency of your therapy depends on your condition and how your body responds to the antimicrobial therapy.

Your Nation's Infusion at Home nurse and pharmacist will provide all instructions necessary regarding infusion techniques and procedures to maximize independence and minimize interference in your normal daily activities.